FBHVC Drive-it-Day
Date: Sun, April 26, 2020
Venue: UK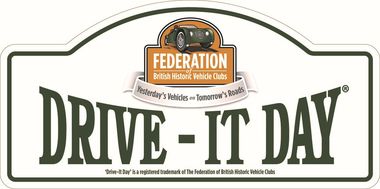 EVENT DETAILS CHANGED:
In response to the updated guidance and restrictions issued by UK Government, the Federation recommends that all activities that involve taking a historic vehicle out on the road specifically for the purposes of Drive it Day, now be abandoned.
All enthusiasts are now urged to stay at home on 26 April 2020 and not partake in any non-essential travel for Drive it Day and instead, get involved in a nationwide social media campaign to spread positivity around historic vehicles during this difficult time.
Currently, UK government are advising against all non-essential social contact. Our current general guidance to car clubs, that can be found on our website www.fbhvc.co.uk, encourages the cancellation or postponement of meets, events and gatherings of people. Additional advice has now placed restrictions on non-essential travel of any kind.
However, enthusiasts of historic vehicles are still encouraged to participate on 26 April 2020 in the mass sharing, via social media, of images and memories of themselves and their families out and about in their historic vehicles during a previous year's Drive it Day.
Use your chosen social media platform to share images and stories of memorable trips with your historic vehicles or indeed, what you might be working on within the 'self – isolation' of your garage or shed.
The FBHVC are asking for all enthusiasts to share pictures using the hashtag #DriveitDayMemories
Post your picture on to the FBHVC social media feeds or those of your member clubs.
For more information, click here.
Let's see how many Routemasters we can get to take part in 2020.
Share this event