Events

12th Anniversary of Routemasters leaving route 159
Date: Sat, December 9, 2017
Venue: London
Anniversary road run to take place........... Read more
Routemaster event
Date: Sun, June 26, 2016
Venue: Brooklands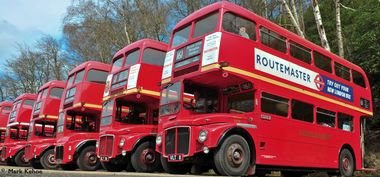 There will be a Routemaster Event at the London Bus Museum at Brooklands on the 26 June 2016. It has been called Routemaster Summer and commemorates sixty years since RM1 entered passenger service and 30 years since de-regulation of bus services in the British Isles.
Vehicle entry and sales stand forms are now available from the London Bus Museum website - click here for a link to them.
Further details will be added nearer the event.
Share this event