Brentford Festival 2017
Date: Sun, September 3, 2017
Venue: Blondin Park, Swyncombe, London W5 4DN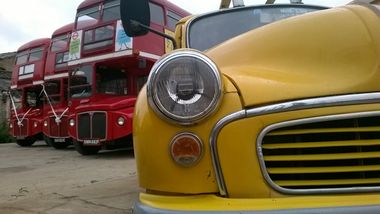 Brentford Festival 2017 is taking place on Sunday 3rd September - 12noon to 6pm.
After the last two years at the Brentford Festival, RedRoutemaster have been invited back again with a bigger and better Vintage Vehicle Display.
Not only will there be their buses, but also there will be a number of classic cars, bikes and historic transport.
For further information, click here.
Would you like to be part of Brentford Festival 2017? If so, click here.
Share this event