Didcot Railway Centre Transport Rally
Date: Sun, June 4, 2017
Venue: Didcot Foxhall Road APCOA Car Park, Didcot OX11 7HJ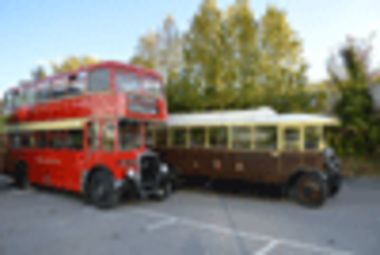 We will be holding our third Transport Rally in 2017 following the success of our second Rally in 2016 where with the major input from the Thames Valley & Great Western Omnibus Trust we had a very varied and well attended selection of buses and coaches. As in 2016 we intend to have a significant number of buses and coaches many of which will be offering rides from the Rally site to various destinations in and around Didcot and surrounding villages. We hope there will be a large number of other forms of transport at the Rally including many cars, commercial vehicles, stationary engines, miniature and full sized steam road traction plus miniature train rides.
The event will be integral with Didcot Railway Centre where our usual railway-related operations and exhibits will be available, plus some additional activities. The admission price for the Rally includes access to Didcot Railway Centre.
The Transport Rally this year is again to be held at Didcot Foxhall Road Car Park (APCOA) OX11 7HJ. There will be free Vintage bus rides (courtesy of Thames Valley & Great Western Omnibus Trust) between the Rally site and Didcot Parkway station. The proposed Rally site is subject to change due to the possibility of the Rally car park site being converted into a Multi Storey car park. Any changes will be notified on our web site.
More information about this event can be found at: www.tvagwot.org.uk/event-didcot2017.htm
Share this event