Basingstoke Special Bus Running Day
Date: Sun, July 29, 2018
Venue: Milestones Museum, Basingstoke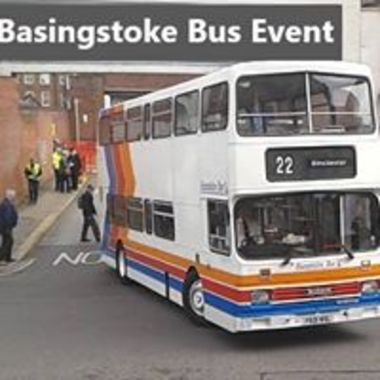 We hope to have a couple of new routes plus some recreations of old Hants & Dorset and Alder Valley routes, one thing in common they will all stop at pubs en-route, when the pubs are open of course, no need to stop if they are not open!
Basingstoke Special Bus Running Days is a new running day for 2018 based in the Leisure Park in Basingstoke please note only a few statics, this is a running day so almost all buses in service, if you only want to do a few morning or few afternoon hours thats fine but all buses will be in service during this event. Date for 2018 event is 29th July 2018,
The event welcome all buses so half cabs, rear engine all welcome! Any age!
All profits from this event go to the charities, Naomi House & Cancer Research UK
Share this event