Winter Routemaster Magazine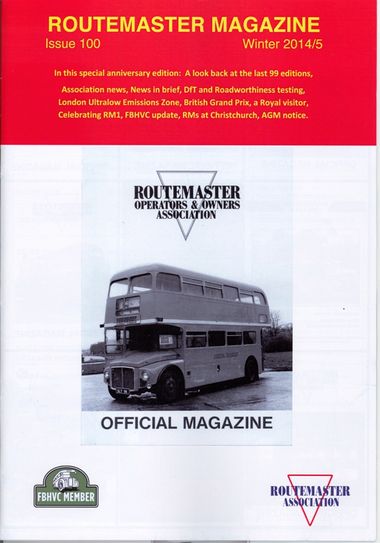 The latest Routemaster Magazine, is number 100 the Winter issue, has now been sent out to all current members.
As well as the usual Routemaster Roundup, the magazine includes the following:-
- The latest Association News with events for 2015 and the latest news on parts being ordered by the Association, our website and online news, and plans for the next magazine.
- The Sales News includes news of king pins, half shafts, and the latest on footbrake valves.
- The News in Brief from around the world
- Magazine Competition - see here for further information
- London Ultra Low Emission Zone
- DfT and Roadworthiness Testing
- Photographic features on the end of Routemasters on Heritage route 9 and Routemasters at Silverstone for the British Grand Prix
- Batteries
- RM1005 visits Buckingham Palace and Downing Street (and spot the deliberate mistake ……..)
- 1954 Commercial Motor show commemorations in September 2014
- News from the FBHVC Newsletter
- Routemaster Magazine reaches 100 issues
- RM60 DVD - available from here
- CRL4 lives !
- RCL2226 at the Ensign Running Day
- A Diversion to Christchurch (New Zealand)
- and the Annual General Meeting notification
The next Association Magazine will be available in March 2015, so please send in your articles or other items for inclusion as soon as possible to our Magazine Editor by clicking here or sending it directly to editor@routemaster.org.uk
Remember, without your news, articles, features and photographs, we will not have anything to fill the next Magazine !!
And don't forget the Routemaster Competition for the best submission
Share this article
Shop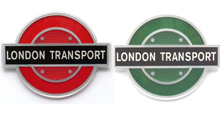 We sell a wide range of bus related products, from the acclaimed RML50 anniversary model, to spare parts and informative publications a must for all enthusiasts.

Facebook