Routemaster Gathering on Bank Holiday Monday
At the Buckinghamshire Railway Centre, at Quainton near Aylesbury, on 25th May 2015, there will be the annual Bus Rally and our annual Routemaster Gathering.
More details can be found on our Events page, click here.
Hopefully the weather will be fine this year !!
A video from the event is available here.
Share this article
Shop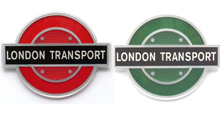 We sell a wide range of bus related products, from the acclaimed RML50 anniversary model, to spare parts and informative publications a must for all enthusiasts.

Facebook