Summer Routemaster Magazine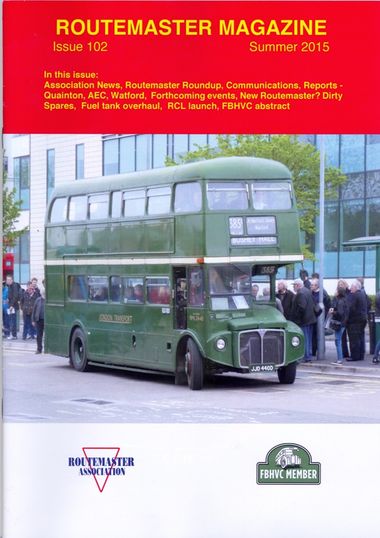 The latest Routemaster Magazine, is number 102 the Summer issue, has now been sent out to all current members.
As well as the usual Routemaster Roundup, the magazine includes the following:-
- The latest Association News with events for 2015, sales news and the latest online news, and the winner of our second Magazine Competition.
- The Sales News includes news of bulkhead windows, and the old electrical parts that are in stock with the Association.
- The News in Brief from around the world, including from South East Coachworks at Faversham.
- RML2291 for sale [update - now sold].
- Supplier news for Cummins engined Routemasters.
- Communications around the Routemaster world.
- photographic report from Brooklands.
- Quainton Routemaster gathering 2015.
- Routemaster Association at the AEC Society Rally.
- Fuel tank overhaul - what's in your tank ?
- 50 years of the RCL and an extract from the London Transport Museum from 1965.
- FBHVC news.
- photographic report from the Watford running day.
- Other photographs of Routemasters in use in Watford fc parade, with EnsignBus, and at Burton-on-Trent.
The next Association Magazine will be available in September 2015, so please send in your articles or other items for inclusion as soon as possible to our Magazine Editor by clicking here or sending it directly to editor@routemaster.org.uk
Remember, without your news, articles, features and photographs, we will not have anything to fill the next Magazine !!
And don't forget the Routemaster Competition for the best submission.
- See more here.
Share this article
Shop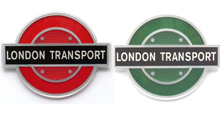 We sell a wide range of bus related products, from the acclaimed RML50 anniversary model, to spare parts and informative publications a must for all enthusiasts.

Facebook