New parts from the Routemaster Association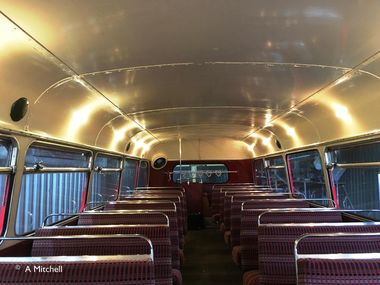 Following the trial and discussions at the 159 Road Run in December, we now have taken delivery of a small batch of LED lamps to replace the original tungsten bulbs.
These new lamps are only 1.6W each and are suitable as an alternative for the original 22W saloon bulbs. In simple terms, thirteen of the new lamps are equivalent to one of the original bulbs, or twenty-three original bulbs is 506W vs. 37W for a twenty-three of the new lamps.
These can be purchased from our Sales Officer and from the website (click here), and are available to Routemaster Association members at a special price of £5.75 each for a minimum quantity of ten or individually for £6.25 each. (The non-members price is £8.00 for each lamp.)
Also, the indicator ear blanking plates (also known as reflectors) are back in stock. To order, click here.
We are also awaiting a sample to be delivered for replica front indicator lenses that will fit the original style rubber "ears". It is anticipated that each lens will be priced at around £25.00 each. So, subject to the approval of the sample, owners will be able to refurbish their "ears" or repair their damaged "ears".
Please watch this space for more announcements on these parts soon.
Share this article
Shop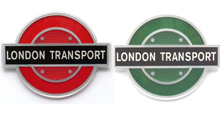 We sell a wide range of bus related products, from the acclaimed RML50 anniversary model, to spare parts and informative publications a must for all enthusiasts.

Facebook