New Footbrake Valve Service kit will soon be here!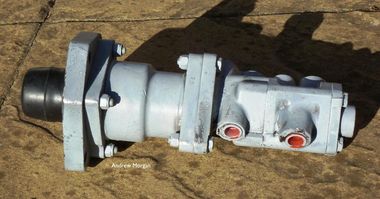 As most Routemaster owners have been acutely aware there has been a major problem, in that spares for the Routemaster's footbrake valve do not exist anymore, and the company that used to produce the parts was not willing to produce the parts anymore, at any cost.
So over the last four years, working with help from Imperial Engineering, we have been searching for a solution; if this problem was not resolved, it would soon result in having Routemasters being taken off the road for good - the problem is that serious. We are now delighted to announce that we have now found a company that can reverse engineer the cylinder blocks and spools to the tolerances and quality that is required.
The contract is now being finalised and the prototype cylinder and blocks will be made for pressure testing by Imperial Engineering, to be passed and certified fit for purpose.
As you will be aware these are a high cost components and a minimum order quantity is required, so we will be offering a pre-order discount for those who might wish purchase a Footbrake Valve Service kit in advance of the first main production run.
A Footbrake Valve Service kit is defined as the two cylinder blocks and pistons that wear and make a footbrake valve unserviceable. These are the parts that are now no longer available from the original manufacturer.
Once the order has been produced a Footbrake Valve Service Kit will have an off-the-shelf price to Routemaster Association members of £945.00.
To help in costing and getting the first production run started, if you would like to pre-order a Footbrake Valve Service Kit and your payment is received before the 18th March, your Footbrake Valve Service Kit will cost £730.00 (plus P&P if personal collection is not practical). (As a note, we are afraid for those who are VAT registered we cannot offer a VAT receipt, as the RMOOA is not VAT registered.) This is a one-time offer to the membership only.
If you would like to order a Footbrake Valve Service Kit, you will need to contact the Sales Officer (via - sales@routemaster.org.uk ) no later than 11th March, with your full name, membership number, your current postal address and how many kits you would like to order. We will then forward you the bank details for your payment. This payment must be cleared within the Association account by the end of play on the 18th March. You must be a current paid up Association member to benefit from this offer; if you are not a current member and would like to order a kit, just contact Rob Duker, our Membership Officer and who will be happy to enrol you into the Routemaster Association.
Share this article
Shop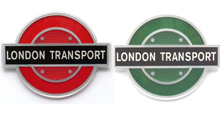 We sell a wide range of bus related products, from the acclaimed RML50 anniversary model, to spare parts and informative publications a must for all enthusiasts.

Facebook