Routemaster Summer at London Bus Museum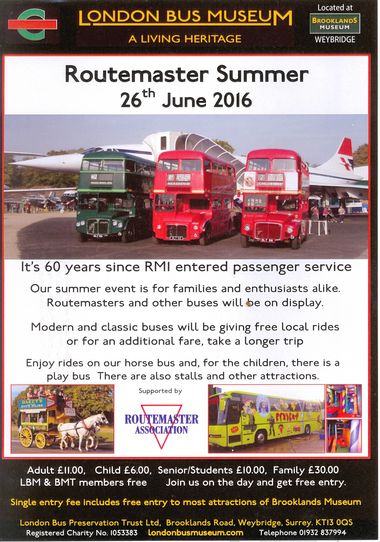 The next event day at London Bus Museum has been called Routemaster Summer and Routemaster Association members have been invited to come along to Brooklands. It is hoped to see members and their vehicles from far and wide, and in all the variants, to join in our celebrations to celebrate sixty years since RM1 entered passenger service and 30 years since de-regulation of bus services in the British Isles. Routemasters that have operated outside London would be particularly welcome, as would Routemasters that are in non-London red livery. We hope to see a colourful line up to celebrate the Summer !
London Bus Museum vehicle entry and sales stand forms are now available on their website here; there is a link from the Routemaster Association website News page and Events page here.
London Bus Museum are particularly pleased that Routemaster Summer has been organised with the support of the Routemaster Association, and it is hoped that an Association Sales Stand will be in attendance on the day.
At the end of May, the attendance of all four prototypes, RM1, RM2, RML3 and CRL4 had been confirmed and the last production Routemaster, RML2760, will also be in attendance. Unique ST812 will also be in attendance for comparison.
Bus route 462 will be in operation to provide a free service to and from Weybridge station using Routemasters, of course. Additionally, it is hoped to operate longer journeys to Hampton Court and Guildford.

For further information, including the horse bus, play bus and singer Samantha Adams, click here for the London Bus Museum website.
Share this article
Shop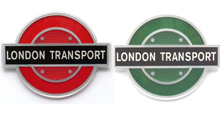 We sell a wide range of bus related products, from the acclaimed RML50 anniversary model, to spare parts and informative publications a must for all enthusiasts.

Facebook