Summer Routemaster Magazine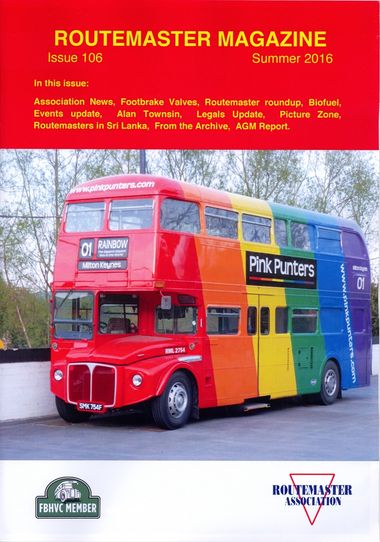 The latest Routemaster Magazine, is number 106 the Summer issue, has now been sent out to all current members.
As well as the usual Routemaster Roundup, the magazine includes the following:-
- The latest Association News, with the latest news on the footbrake valve service kits that currently are in production. Also included are details of the forthcoming event at the London Bus Museum at Brooklands on the 26th June.
- The News in Brief from around the world, with details of notable Routemaster news and operations from the last few months.
- brief details of the bio fuel conversion to RCL2259.
- Details of the National Historic Vehicle Survey 2016.
- photographs include Bus King RML2503 in Spitalfields, RM1904 in Canada with the Firkin Group, RML2290 in Falmouth and some photographs from the tour around Acton depot after the Association AGM.
- a short tribute to well-known author and former AEC employee Alan Townsin
- RM1174's restoration.
- Routemasters in Sri Lanka : part 1.
- From the archive – fitment of steering columns
- FBHVC news.
- and the Minutes and accounts from the recent Association Annual General Meeting.
The next Association Magazine will be available in September 2016, so please send in your articles, photographs or other items for inclusion as soon as possible to our Magazine Editor by clicking here or sending it directly to editor@routemaster.org.uk Remember, without your news, articles, features and photographs, we will not have anything to fill the next Magazine !!
And don't forget the Routemaster Competition for the best submission. See more here.
Share this article
Shop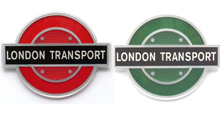 We sell a wide range of bus related products, from the acclaimed RML50 anniversary model, to spare parts and informative publications a must for all enthusiasts.

Facebook