Winter Routemaster Magazine
The latest Routemaster Magazine, is number 108 the Winter 2016/2017 issue, has now been sent out to all current members.
As well as the usual Routemaster Roundup, the magazine includes the following:-
- The latest Association News, with the latest sales news as well as news and the notification of the forthcoming Annual General Meeting.
- The London Ultra Low Emission Zone
- The News in Brief from around the world, with details of notable Routemaster news and operations from the last few months, and an update to the Sri Lanka article from the previous Routemaster Magazine.
- the latest news on London's Ultra low emission zone.
- newly manufactured Routemaster items for sale from Squirrel Preservation
- the results of the FBHVC 2016 Survey
- from overseas, Ian Manning writes following a visit to Christchurch in New Zealand
- Photographs of former Kelvin Scottish RM1006 in Bucharest, the much altered RM125 which is now working for The Bus Business, Imberbus 2016, the glamorous interior of RML2384 complete with bath and double bed, RM797 which is for sale in Canada, and a round-up of Routemasters in the news from 2016.
- The Final day of Mac Tours in Edinburgh
- Routemaster Gearbox (part 1) – the original maintenance instructions from over fifty years ago.
- FBHVC news.
The next Association Magazine will be available in March 2017, so please send in your articles, photographs or other items for inclusion as soon as possible to our Magazine Editor by clicking here or sending it directly to editor@routemaster.org.uk Remember, without your news, articles, features and photographs, we will not have anything to fill the next Magazine !!
Share this article
Shop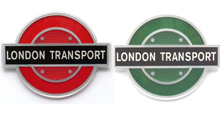 We sell a wide range of bus related products, from the acclaimed RML50 anniversary model, to spare parts and informative publications a must for all enthusiasts.

Facebook