Summer Routemaster Magazine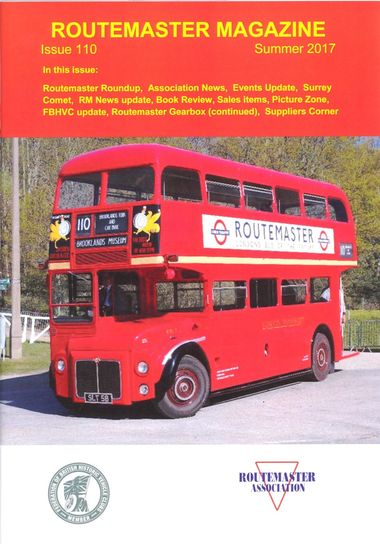 The latest Routemaster Magazine, is number 110 the Summer 2017 issue, has now been sent out to all current members, and the digital copy is now available to Routemaster Association members in the member's area of the website.
As well as the usual Routemaster Roundup, the magazine includes the following:-
- The latest Association News, with the latest on the digital version of the Magazine, our Suppliers List, and the latest Event news.
- The sad news of the passing of Geoff Dwight.
- The new Routemaster Handbook
- The News in Brief from around the world, with details of notable Routemaster news and operations from the last few months, including RCL2223 in Guatemala and The Comic Relief Bus Takeover with RM1005.
- the Summer event news from The London Bus Museum.
- The latest consultation news on the London Ultra Low Emission Zone – don't forget to respond by the 25th June 2017.
- Christopher Boulter writes about RMC1490 in North Wales on May Day Bank Holiday.
- RM108 and a Leyland 0.600 engine for sale.
- Handmade moquette cushions for sale.
- Exterior adverts required.
- The Lansing Bagnall Jack Truck and the Routemaster
- Adam Conner marks the 30th anniversary of the withdrawal of RM2208 from London service.
- Photographs of RML2620 in Utah, RML2570 and RM1185 in Dublin, and RedRoutemaster's Hanwell Hootie operations with RM1357 and RMA58.
- Adam Conner writes about his reunion with RML900 for the last day of Metroline operation on London route 82 on the 31st march.
- As seen in the Surrey Comet ………. a Routemaster tattoo !
- FBHVC news
- Routemaster Gearbox (part 3) – continues the reproduction of the original maintenance instructions from over fifty years ago.
Don't forget that this Magazine is now available to all current Routemaster Association members in the member's area of the website: click on the online magazine button at the top of the page.
The next Association Magazine will be available in September 2017, so please send in your articles, photographs or other items for inclusion as soon as possible to our Magazine Editor by clicking here or sending it directly to editor@routemaster.org.uk Remember, without your news, articles, features and photographs, we will have a very small Magazine – so if you can help, please let us know.
Share this article
Shop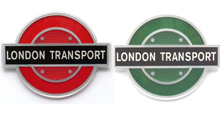 We sell a wide range of bus related products, from the acclaimed RML50 anniversary model, to spare parts and informative publications a must for all enthusiasts.

Facebook