Spring Routemaster Magazine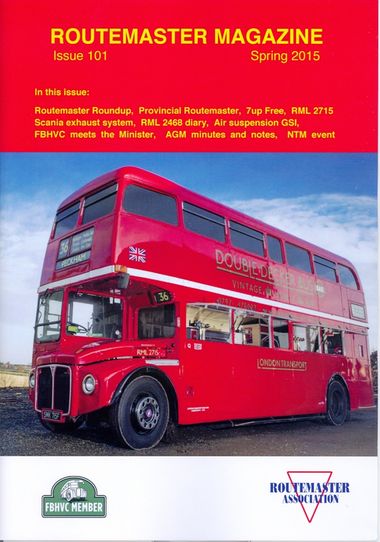 The latest Routemaster Magazine, is number 101 the Spring issue, has now been sent out to all current members.
As well as the usual Routemaster Roundup, the magazine includes the following:-
- The latest Association News with events for this year, news from the recent Annual General Meeting and the latest online news, including news on Routemaster 60 videos, and the winner of our first Magazine Competition.
- The Sales News includes news of king pins, bulkhead windows, and the bodywork screws now in stock with the Association.
- The News in Brief from around the world
- the next Magazine Competition - see here for further information
- Supplier news
- First Provincial Routemasters (in 1964)
- 7UP Free (with RML2335)
- RM1872 new exhaust manifold
- selected extracts from the Diary of a Driver of RML2468
- Extract from General Service Instructions – testing of air pressure and hydraulic systems for Routemaster Coaches (RMC) with air suspension.
- Joint Delegation of Historic Vehicle Enthusiasts Meet Minister
- Minutes of Annual General Meeting + 2013/2014 accounts
- Details of forthcoming National TramwayMuseum event
The next Association Magazine will be available in June 2015, so please send in your articles or other items for inclusion as soon as possible to our Magazine Editor by clicking here or sending it directly to editor@routemaster.org.uk
Remember, without your news, articles, features and photographs, we will not have anything to fill the next Magazine !!
And don't forget the Routemaster Competition for the best submission.
Share this article
Shop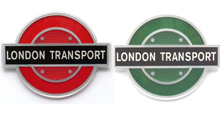 We sell a wide range of bus related products, from the acclaimed RML50 anniversary model, to spare parts and informative publications a must for all enthusiasts.

Facebook