159 Routemaster Anniversary Road Run on Saturday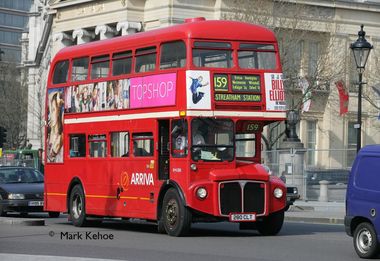 With one month to go until the 159 Anniversary on the 12th December, our commemoration of the last day of general Routemaster operation in London, we can now confirm the venue for the start/end of the run will be The Ace Café on the North Circular, postcode NW10 7UD. Dating back to 1938, the Ace Café has a long association with transport history and being close to the old Park Royal Vehicles factory and the northern end of the old 159 route the venue is ideally situated to host our event.
We are asking owners to arrive from 9am at the Ace café and, after time for coffee and photos, the buses will be departing in pairs from 11am every 10 minutes for a return trip to Thornton Heath Clock Tower (not Pond).
Once all the buses are back at the Ace café we will be doing a Christmas Lights tour around central London from 5pm. Owners are more than welcome to participate in all or part of the days activities.
As space is going to be limited at the Ace Café we are going to limit bus numbers so an early confirmation of the attendance of your bus would be much appreciated. If you are coming along with your Routemaster, please contact us by clicking here to register your entry.
UPDATE 21st November:
With 3 weeks until the 159 Anniversary Run, we have the following Routemasters attending:
RMs 188, 291, 545, 548, 848, 1033, 1822, 2097, 2116.
RMLs 2276, 2364, 2393, 2366, 2760.
Each bus owner will receive a collectable gift for attending, but ONLY if they register first, so if you are planning to come along please make sure you register by emailing our Events Officer. Click here for link.
The closing date for registrations is Saturday 5th December, so anyone just turning up with a bus or registering late will not receive a free gift.
We are looking forward to seeing everyone at the Ace Cafe from 9am on Saturday 12th December.
UPDATE 10th December:
We can now park Routemasters in the café car park; there had been another event taking place in this area, but apparently this has now been cancelled. The car park is probably too small to accommodate all buses (particularly if we are to arrange ourselves with space between vehicles for good photographs) so some late arrivals may still need to park on the road.
UPDATE 11th December:
The list of attendees has been updated (above) and there are three others that have promised to come along, but have not confirmed ! Also, expect a few others that may just turn up on the day............
Please note, we have just found out that there is an anti austerity demonstration taking place in London tomorrow! As a result a number of roads on our route will be closed from 11am, these include Trafalgar Square, Whitehall and Parliament Square. We are therefore recommending crews take a slightly different route out of central London heading south over Vauxhall Bridge to pick up the 159 route just past The Oval on Brixton Road. New directions will be handed out tomorrow morning. Roads should all be re-opened in time for the Christmas Lights Tour.
The good news is that we believe that, according to the TfL website (see here for details), the North Circular Road roadworks are now clear and the road should be fully open again.
For further information, click here.
Share this article
Shop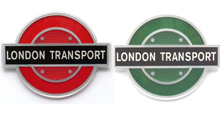 We sell a wide range of bus related products, from the acclaimed RML50 anniversary model, to spare parts and informative publications a must for all enthusiasts.

Facebook