Spring Routemaster Magazine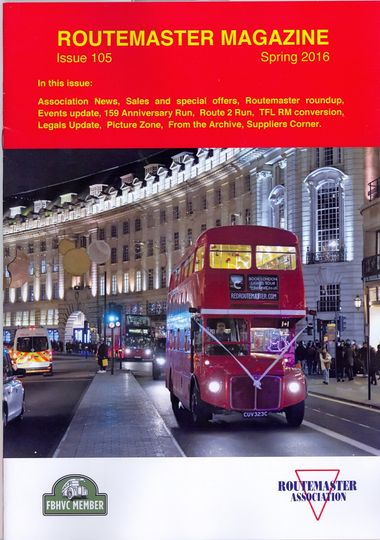 The latest Routemaster Magazine, is number 105 the Spring issue, has now been sent out to all current members.
As well as the usual Routemaster Roundup, the magazine includes the following:-
- The latest Association News - with the question, do you receive our online Newsletter ? - and news of our 2016 Events. The Events news includes forthcoming events at Quainton Railway on the 30th May and at London Bus Museum at Brooklands on the 26th June.
- The Sales News includes latest news of parts re-stocked, as well as the major news of the new items such as the front brake pipe repair kits, the LED lamps and the Footbrake Valve Service kit which are currently being sourced by the Association. (They are also available from our website here, or just scroll down the home page.)
- The News in Brief from around the world, with details of notable Routemaster news and operations from the last few months.
- a report on the 159 Anniversary Run with over three pages of photographs.
- a report on the Route 2 Road Run with over two pages of photographs.
- Details of the latest refurbishment of London's Routemasters complete with some superb detail photographs.
- Bus lifts available for hire in Kent.
- Building London's Buses - originally from the AEC Gazette.
- New seats available from South East Coachworks.
- FBHVC news.
- details of the South Bedfordshire Classic Vehicle show on the 14th August.
- some glorious photographs from the Christmas Lights Run.
The next Association Magazine will be available in June 2016, so please send in your articles or other items for inclusion as soon as possible to our Magazine Editor by clicking here or sending it directly to editor@routemaster.org.uk Remember, without your news, articles, features and photographs, we will not have anything to fill the next Magazine !!
And don't forget the Routemaster Competition for the best submission. See more here.
Share this article
Shop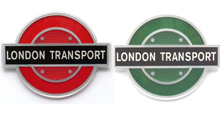 We sell a wide range of bus related products, from the acclaimed RML50 anniversary model, to spare parts and informative publications a must for all enthusiasts.

Facebook