Summer On The Buses
Date: Sun, June 26, 2022
Venue: Brooklands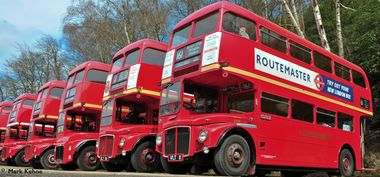 There will be an event at the London Bus Museum at Brooklands on the 26th June 2022. It has been called Summer On The Buses.
The London Bus Museum's 'On the Buses' event, on 26th June, is celebrating 60 years since the introduction of the RMC. More information can be found by clicking here.
There will be a large display of buses and coaches, bus rides on historic and modern vehicles, children's activities, a traders market and a free service shuttle bus from Weybridge station.
All Routemasters are welcome.
Vehicle entry forms are available from the London Bus Museum website - click here for a link to them.
Share this event