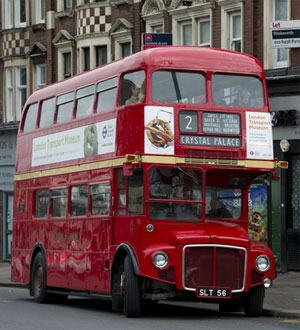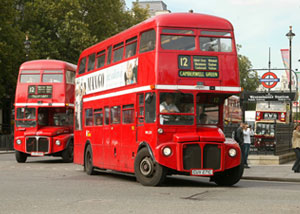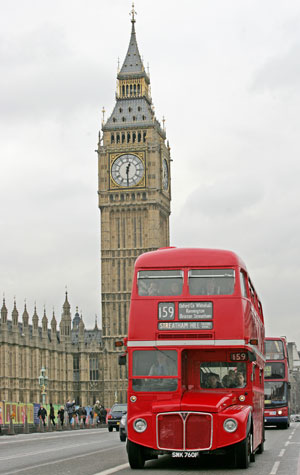 Photos: Mark Kehoe
About Us
With the splitting up of operating subsidiaries of London Buses, and the sale of many Routemasters in the 1980s, there was a growing need for an organisation to provide support for new owners. In 1988, the Routemaster Operators and Owners Association was formed. Its principal aims are to:
Share knowledge and operating experience
Provide technical information
Provide help with obtaining spare parts
Provide Routemaster related news
Cater for the historical and preservation interest
Since then, the Association has developed into a leader among bus interest and support organisations. It has a broad membership including enthusiasts and prominent figures from the transport industry and bus preservation movement.
In 1992 the RMOOA formed a new organisation, the Routemaster Heritage Trust (RHT), to provide secure undercover accommodation for Routemasters and other preserved vehicles. The RHT subsequently gained charitable status. For two years it occupied the former London Transport Twickenham (AB) garage, and at the end of May 1994 they moved to the former Norbiton (NB) garage for a further eight months. This organisation has since become The Classic Bus Heritage Trust.
On 24th September 1994, the RMOOA in association with the London Transport Museum organised the largest ever gathering of Routemaster vehicles for the 40th Anniversary celebration of the first Routemaster. In 1996, a commemoration of the 40th anniversary of RM1 entering passenger service took place on 11th February.
The Association often organises, or is involved with, a number of events. Events have taken place at many venues including Brighton, Brooklands, CarFest, Gaydon, Leighton Buzzard, Quainton Road Railway (twice), Shuttleworth (twice), and Worthing. The most recent anniversary of RM1 entering service took place in 2011 and again we organised a road run from Golders Green to Crystal Palace, following the old number 2 route as closely as possible.
A big milestone was the 50th anniversary of the unveiling of RM1. The Routemaster 50 rally was held in London at Finsbury Park over two days in July 2004 and nearly 100 Routemasters were in attendance. Our subsequent publication of this event "Monarch of the Road" is still available from the Association.
A number of specially produced items have been sourced and / or manufactured by the Association, including window rubbers, bodywork fixings, bonnet roundels, indicator ear rubbers, sliding bulkhead windows as well as a number of mechanical items such as gearbox piston seal kit, brake adjuster and key, handbrake quadrant and pawl, and king pin sets. Some second-hand (dirty) parts are also stocked.
For the RML50 anniversary in 2011, a special EFE RML model was commissioned and is available exclusively through the Association.
The 60th anniversary of the unveiling of RM1 was marked with the largest ever gathering of the Routemaster bus. Over two days in July 2014, the Routemaster 60 rally was held in London at Finsbury Park and 136 Routemasters were in attendance.

Routemaster Association is a member of the Federation of British Historic Vehicle Clubs www.fbhvc.co.uk