The Routemaster Association was formed in the late 1980's with the aim of supporting operators and owners who had started to acquire examples of this London icon following the commencement of large scale withdrawals from London service.
The Association has developed into a leader among bus interest and support organisations, and working together we can help keep the Routemaster on the road.
Today in the 21st century, if you own a Routemaster, this is more important than ever before.
Events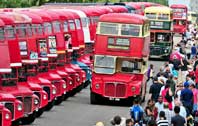 The Routemaster Association has been involved in many events over the last 35 years. Details of forthcoming events and events that we have attended, can be found here.

Shop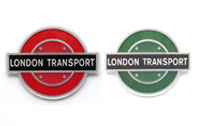 We sell a wide range of bus related products, from the acclaimed RML50 anniversary model, to spare parts and informative publications a must for all enthusiasts.