Spring Routemaster Magazine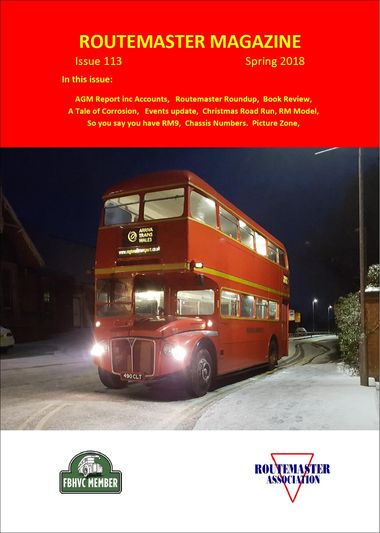 The latest Routemaster Magazine, is number 113 the Spring 2018 issue, has now been sent out to all current members.

Don't forget that the digital copy is available to Routemaster Association members in the member's area of the website: just click on the online magazine button at the top of the page and then click on the latest magazine (no. 113).

As well as the usual Routemaster Roundup, the magazine includes the following:-
- The News in Brief from around the world, with details of notable Routemaster news and operations from the last few months, including news from abroad with RMA48 (BEA31) re-entering passenger service and RML2290 being repainted into wedding bus livery as last seen for the royal wedding in 1981.
- Membership renewals can be completed by using a Standing order.
- Update on the TfL Ultra Low Emission Zone Checker page problems.
- Routemaster Chassis numbers – can you help ?
- 159 Run and Christmas Lights Tour report.
- Roadworthiness Testing – update.
- Hatchette Partworks Routemaster magazine and 1:12 scale model.
- Event news with planned rallies for 2018.
- So you think to have RM9 ? An explanation of Routemaster body codes.
- A tale of corrosion to the Scania engine.
- Book Review: Roadside with the RM from Visions International.
- A photographic feature with Euro VI engined RM1005 on heritage route 15, Route 159 Run photos, and a montage of RMC1461 on route X81 at Lakeside, RedRoutemaster RML2323 on route 702, Ghost Bus RML2528 and BarML 2355 working with the Parker Pen Company.
- And finally, the minutes from the recent Annual General Meeting and accounts for 2016/2017.
The next Association Magazine will be available in June 2018, so please send in your articles, photographs or other items for inclusion as soon as possible to our Magazine Editor by clicking here or sending it directly to editor@routemaster.org.uk
Remember, if you can help with any news, articles, features and photographs, please let us know.
Share this article
Shop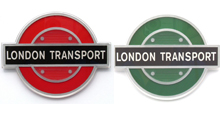 We sell a wide range of bus related products, from the acclaimed RML50 anniversary model, to spare parts and informative publications a must for all enthusiasts.

Facebook