Spring Routemaster Magazine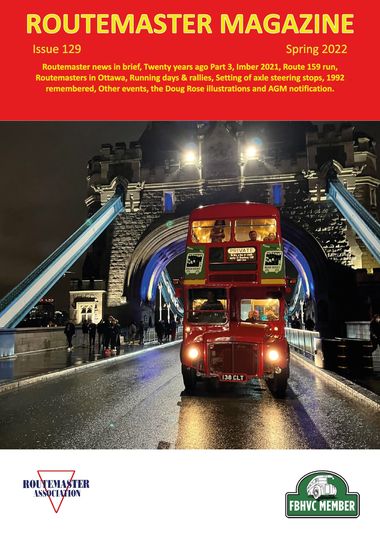 The latest Routemaster Magazine, is number 129 the Spring 2022 issue, has now been sent out to all current members.
Don't forget that the digital copy is available to all Routemaster Association members in the member's area of the website: just click on the online magazine button at the top of the page and then click on the latest magazine, Spring 2022 (issue no. 129).

As well as the usual Routemaster Roundup, this packed magazine includes the following:-
- Association News, with latest on Events being planned for 2022 and a report on the Annual 159 Run and Christmas Lights Tour.
- Notification of the Annual General Meeting.
- Treadmaster flooring update.
- News in Brief from around the world, with details of notable Routemaster news and operations from the last few months, including news from overseas.
- 50 years ago – March 1972.
- Twenty Years ago – 2001 – part 3.
- Route 159 Road Run – 11th December 2021 photographs.
- Imber 2021 photographs.
- Chassis Alteration Advice - Brakes part 2.
- Routemasters Abroad: Looking back at Ottawa.
- RML2757 role from Nyetimber Vineyard
- Extract from General Service Instructions – setting of axle steering stops.
- 1992 from the camera of Nigel Eadon-Clarke
- Photographs of Events 2021/2.
- Radiator Central Strip: 1961 – Douglas Rose illustration no. 5.
- Wanted – New Chairman.
- For sale – update on items available from the Routemaster Association.
- Photographs of Canadian RMLs.
The next Association Magazine will be available from late May / early June 2022, so please send in your articles, photographs or other items for inclusion as soon as possible to our Magazine Editor by clicking here or sending it directly to editor@routemaster.org.uk Remember, if you can help with any Routemaster news, articles, features and photographs, please let us know.
Some back numbers of the Routemaster Magazine are available from the shop page on this website – click here for details.
Share this article
Shop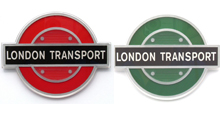 We sell a wide range of bus related products, from the acclaimed RML50 anniversary model, to spare parts and informative publications a must for all enthusiasts.

Facebook