Introduction of new easier renewal system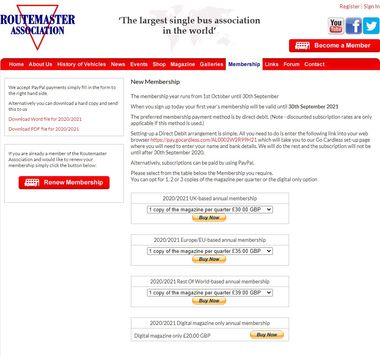 From September 2020, the Routemaster Association has introduced a new easier to use membership subscription renewal system.
Following trials, we have now made available a new facility for members to pay their annual subscription by Direct Debit. Any member that uses this new facility will benefit by using a discounted subscription rate and therefore avoiding the recent subscription increase that had become necessary.
Compared to other regular payment methods, Direct Debit is efficient and security is unrivalled. With every transaction covered by the Direct Debit Guarantee Scheme (see here for details), it offers the reassurance of an automatic refund from the banks if an error is ever made. It is much easier for us to manage and will thus help us to reduce our overhead costs, a saving which we are passing on to those members who opt to pay by this method.
A direct debit is also a permanent arrangement, but can be cancelled at any time, and the money will not be taken from your bank account until a specified date
Setting-up this Direct Debit arrangement is simple. All you need to do is click here and you will be taken to our Go Cardless set-up page where you will need to enter your details, and then we will do the rest.
The existing methods of membership renewal are still available, and these can be seen on the membership page.
Please note - all membership subscription rates increased for the 2020/2021 membership year and are applicable from 1st October 2020. If you use this new Direct Debit system, then the old (pre-increase) rates are still applicable.
Share this article
Shop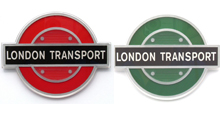 We sell a wide range of bus related products, from the acclaimed RML50 anniversary model, to spare parts and informative publications a must for all enthusiasts.

Facebook