Spring Routemaster Magazine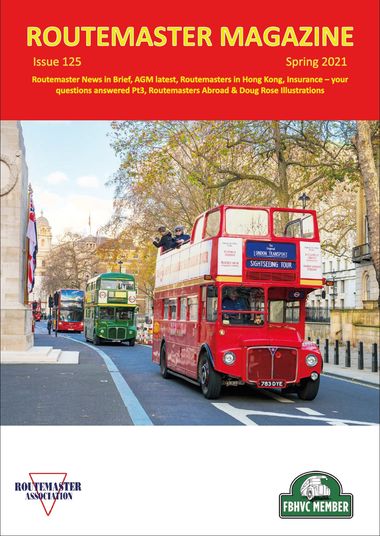 The latest Routemaster Magazine, is number 125 the Spring 2021 issue, has now been sent out to all current members.
Don't forget that the digital copy is available to all Routemaster Association members in the member's area of the website: just click on the online magazine button at the top of the page and then click on the latest magazine, Spring 2021 (issue no. 125).
As well as the usual Routemaster Roundup, this packed magazine includes the following:-
- Association News, with latest on Events being planned for 2021 and the next Routemaster Association Annual General Meeting, together with an Association sales update.
- News from the FBHVC.
- DVLA during the Covid 19 crisis.
- The News in Brief from around the world, with details of notable Routemaster news and operations from the last few months, including news from overseas.
- Obituary to Peter Gomm
- Bus Insurance – your questions answered by Roland Wilcox from Rigton Insurance Services (part 3).
- Out on the Road in London – photographs from Neil Goodrich
- Routemasters Around the World – part 2.
- The Manual setting of brake slack adjusters
- 2020 159 Run – 5th December
- Kentish RMLs Repaint at Rotherham 3rd April 1993
- 50 years ago this quarter – March 1971.
- Twenty Years Ago - 2001 – part 1.
- The Routemasters of Citybus Hong Kong – part 3.
- South East Coachworks Conversion of ERM84 into the Peppa Pig Bus for Bridget's Bakery.
- United Counties Routemasters in 1988.
- Routemaster Icon for your Windows App.
- Route 2 Anniversary Run in 1991.
- Front Upper Deck Windows – Douglas Rose illustration no. 1
- For sale – Indicator ear buses - Felt air intake filters – RM Slack adjusters – Insurance.
The next Association Magazine will be available from late May 2021, so please send in your articles, photographs or other items for inclusion as soon as possible to our Magazine Editor by clicking here or sending it directly to editor@routemaster.org.uk
Remember, if you can help with any Routemaster news, articles, features and photographs, please let us know.
Some back numbers of the Routemaster Magazine are available from the shop page on this website – click here for details.
Share this article
Shop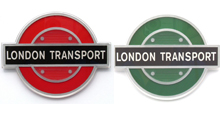 We sell a wide range of bus related products, from the acclaimed RML50 anniversary model, to spare parts and informative publications a must for all enthusiasts.

Facebook