Steering rams

Over the last couple of years, it has been recognised that there is now a significant shortage of spare serviceable steering rams for the Routemaster. Additionally, frequently it has been found that the ones that are coming back for overhaul are now not fit for rebuild and are being scrapped.
Recognising this problem, the Routemaster Association and Imperial Engineering have been working together to resolve this problem.
Imperial Engineering are now in the position to get a batch manufactured to the original OE specification. For this to happen, they require some pre-orders.
So if you need a steering ram, or one for stock, then please get in contact with us.
For pre-orders, there is a pre-order discount, so your new steering ram will cost £1,550.00 + VAT (£1,860.00 incl. VAT), and we need to ensure a certain number of pre-orders for this production to happen. Imperial Engineering will hold a small stock of steering rams after these pre-orders, however these units will cost the standard price of £1,935.00 + VAT.
These will be brand new OE manufactured steering rams, and not reconditioned old units. All will be manufactured to the original specification. For this project to happen, Imperial Engineering must have the required minimum number of pre-orders.
All payments will be sent to Imperial Engineering, so those who are VAT registered will be able to claim the VAT back as they will receive VAT receipts direct from Imperial Engineering.
If you wish to pre order a new steering ram, please contact us by clicking here, with your contact number and the number of units you would like to order.
This is a new collaboration between the Routemaster Association and Imperial Engineering to help keep your Routemaster on the road.
UPDATE 16th July 2018:
Thank you for those who have come forward with pre-orders of the Routemaster steering rams. The order is now due to be processed and will go ahead shortly. If there is still anyone one who would like to order a steering ram at the pre-order discounted price, can you please contact us with in the next 48 hrs please, as the book on pre-orders will close in two days time on the 18th July 2018.
You can email us here.
Share this article
Shop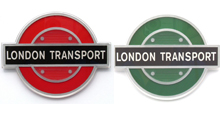 We sell a wide range of bus related products, from the acclaimed RML50 anniversary model, to spare parts and informative publications a must for all enthusiasts.

Facebook