Spring Routemaster Magazine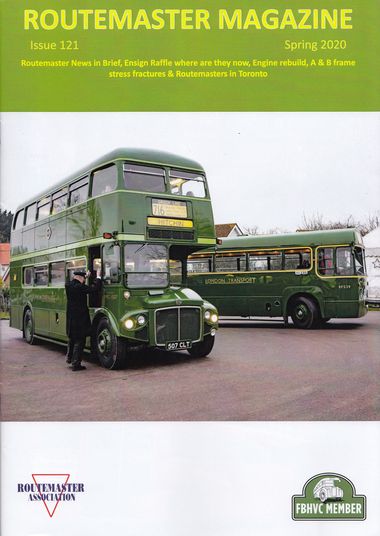 The latest Routemaster Magazine, is number 121 the Spring 2020 issue, has now been sent out to all current members.
Don't forget that the digital copy is available to Routemaster Association members in the member's area of the website: just click on the online magazine button at the top of the page and then click on the latest magazine, Spring 2020 (issue no. 121).
As well as the usual Routemaster Roundup, this magazine includes the following:-
- Association News, with news of future events for 2020.
- News of engine mounts from LBM.
- News from the FBHVC.
- Bromley Running Day.
- The News in Brief from around the world, with details of notable Routemaster news and operations from the last few months, including news from overseas.
- Routemasters Abroad: Toronto.
- Meet the Committee – David Colin.
- Ensign Raffle – Where are they now ?
- RM A & B Frame Alignment.
- 159 Run 2019.
- AEC Engines and their nemesis, their cooling system (part 2).
- 50 years ago this quarter – January to March 1970.
- FRM1 back in Croydon.
- Can you help ?
- Abbey Engineering UK
- And finally a reminder of the forthcoming Annual General Meeting.
The next Association Magazine will be available in May 2020, so please send in your articles, photographs or other items for inclusion as soon as possible to our Magazine Editor by clicking here or sending it directly to editor@routemaster.org.uk
Remember, if you can help with any Routemaster news, articles, features and photographs, please let us know.
Some back numbers of the Routemaster Magazine are available from the shop page on this website – click here for details.
Share this article
Shop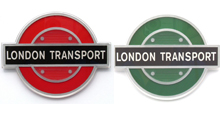 We sell a wide range of bus related products, from the acclaimed RML50 anniversary model, to spare parts and informative publications a must for all enthusiasts.

Facebook