Summer Routemaster Magazine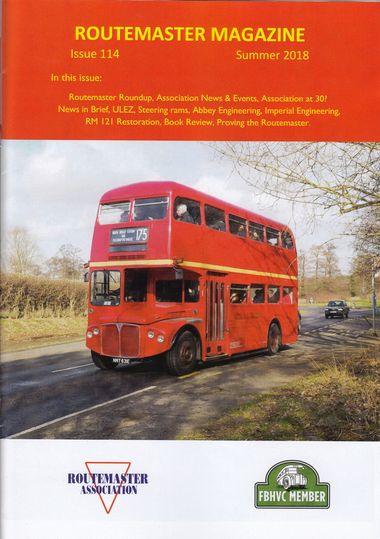 The latest Routemaster Magazine, is number 114 the Summer 2018 issue, has now been sent out to all current members.
Don't forget that the digital copy is available to Routemaster Association members in the member's area of the website: just click on the online magazine button at the top of the page and then click on the latest magazine (no. 114).
As well as the usual Routemaster Roundup, the magazine includes the following:-
- The News in Brief from around the world, with details of notable Routemaster news and operations from the last few months, including news from abroad with RML2404 in Royal Tea Bus Tour livery in its special livery for May this year.
- GDPR information.
- Another update on the TfL Ultra Low Emission Zone Checker page problems.
- Imperial Engineering steering ram announcement.
- Roadworthiness Testing – update.
- Event News
- News from Abbey Engineering.
- News from Imperial Engineering.
- A photographic feature on RML2418 at the Albert Docks in Liverpool.
- A photograph centre spread with RMA13 at the Crazy Bear Hotel, RM999 at Llandudno, RML2290 on wedding livery and RM835 off to Kirby Stephen.
- RM121 interior restoration.
- Book Review: London Buses – A Living Heritage – Fifty Years of the London Bus Museum.
- The AEC Southall Contribution to the Design, Development and Proving the Routemaster – by Bob Fryars.
- And finally, RM2158, as seen in Kandy in Sri Lanka in April.

The next Association Magazine will be available in September 2018, so please send in your articles, photographs or other items for inclusion as soon as possible to our Magazine Editor by clicking here or sending it directly to editor@routemaster.org.uk

Remember, if you can help with any news, articles, features and photographs, please let us know.
Share this article
Shop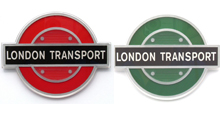 We sell a wide range of bus related products, from the acclaimed RML50 anniversary model, to spare parts and informative publications a must for all enthusiasts.

Facebook