New Steering Rams

The Routemaster Association and Imperial Engineering have teamed up to produce new steering rams.
Over the last couple of years, it has been recognised that there is a significant shortage of serviceable steering rams for the Routemaster bus. Recognising this problem, the Routemaster Association and Imperial Engineering have been working together to resolve this shortage.
Imperial Engineering will shortly be re-manufacturing these units, these will be brand new and not reconditioned old units and manufactured to the original OE specification. After initial pre-orders from Association members Imperial Engineering will carry these items in stock.
This is a new collaboration between the Routemaster Association and Imperial Engineering who have successfully worked together previously to re-manufacture Routemaster Brake Pump Quill Drives and Footbrake Valve Service Kits.
Routemaster Association members had the advance opportunity to place pre-orders in May via the Routemaster Magazine and the member's monthly online newsletter.
Imperial Engineering can be contacted here.
Share this article
Shop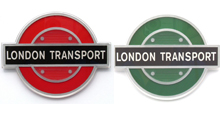 We sell a wide range of bus related products, from the acclaimed RML50 anniversary model, to spare parts and informative publications a must for all enthusiasts.

Facebook