Winter Routemaster Magazine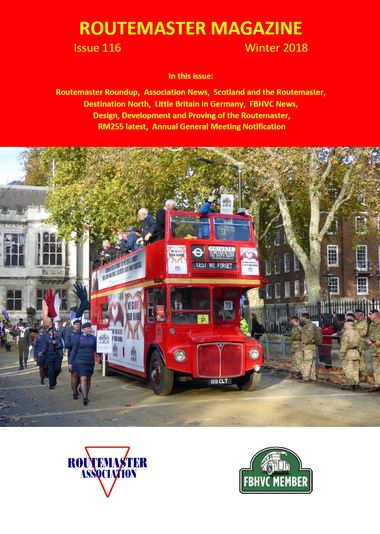 The latest Routemaster Magazine, is number 116 the Winter 2018 issue, has now been sent out to all current members.
Don't forget that the digital copy is available to Routemaster Association members in the member's area of the website: just click on the online magazine button at the top of the page and then click on the latest magazine (no. 116).
As well as the usual Routemaster Roundup, the magazine includes the following:-
- Association News with important news ahead of the AGM
- Anniversary overalls.
- The News in Brief from around the world, with details of notable Routemaster news and operations from the last few months, including news from abroad.
- EFE tooling 2019 Routemaster facelift.
- New front springs for sale.
Destination North – the Red Bus operation in Scotland.
- photographs of the Red Bus Bistro fleet in Scotland, the Blackmore Commercials line-up at Showbus 2018 rally and RM857 at the East Anglia Transport Museum.
- part 2 of the fascinating story of the AEC Southall contribution to the Design, Development and Proving of the Routemaster.
- Little Britain in Germany – with RM751 and RML2498.
- FBHVC news.
- George Rowley writes an update on RM255.
- Notification of the next Annual General Meeting.
- And finally, the Notice and Agenda for the Annual General Meeting.
The next Association Magazine will be available in March 2019, so please send in your articles, photographs or other items for inclusion as soon as possible to our Magazine Editor by clicking here or sending it directly to editor@routemaster.org.uk
Remember, if you can help with any news, articles, features and photographs, please let us know.
Share this article
Shop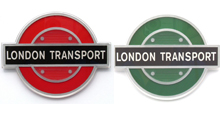 We sell a wide range of bus related products, from the acclaimed RML50 anniversary model, to spare parts and informative publications a must for all enthusiasts.

Facebook