Autumn Routemaster Magazine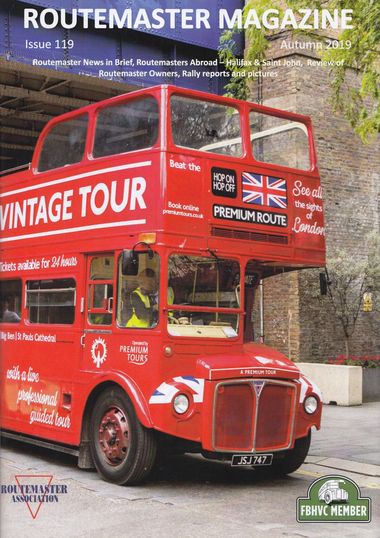 The latest Routemaster Magazine, is number 119 the Autumn 2019 issue, has now been sent out to all current members.
Don't forget that the digital copy is available to Routemaster Association members in the member's area of the website: just click on the online magazine button at the top of the page and then click on the latest magazine, Autumn 2019 (issue no. 119).
As well as the usual Routemaster Roundup, this magazine includes the following:-
- Association News, with news of news sales stock.
- News from the FBHVC
- The News in Brief from around the world, with details of notable Routemaster news and operations from the last few months, including news from abroad.
- Routemasters in Holland
- Where to see The Utility Warehouse bus RML2464.
- 25 Routemaster Private Hire job.
- Routemaster Abroad: Halifax & Saint John
- Meet the Committee: Martin Detheridge
- Quainton Railway Bus Rally.
- Routemaster Owners in the UK at July 2019.
- Alton Bus Rally.
- Book Review – Roadside with the RMC, RCL, RMA, RMF & FRM.
- Imberbus 2019.
- Metroline Potters Bar garage Open Day.
- For sale + Services available.
- And finally, for most members, it will be membership renewal time at the end of September, so a membership renewal form is included ! Hopefully everyone will continue with their membership subscription for another year.
The next Association Magazine will be available in November/December 2019, so please send in your articles, photographs or other items for inclusion as soon as possible to our Magazine Editor by clicking here or sending it directly to editor@routemaster.org.uk
Remember, if you can help with any Routemaster news, articles, features and photographs, please let us know.
Some back numbers of the Routemaster Magazine are available from the shop page on this website – click here for details.
Share this article
Shop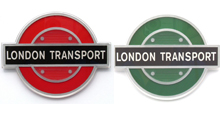 We sell a wide range of bus related products, from the acclaimed RML50 anniversary model, to spare parts and informative publications a must for all enthusiasts.

Facebook